SalesRESPECT® training course
All training courses offer conversational skills and mindset according to the tried-and-tested RESPECT® method. Conversational skills and mindset can be explored in-depth in a separate training course as well. If you need a training course that is not included here, please contact us!
Why do things not work for us at times? What is the cause of this? If you want maximum control of your results, the Mindset training course is an absolute must. This involves saying farewell to obstacles and setting goals, which involves development, conviction and change. Let's make a personal action plan!
"For anyone involved in self-development and improved performance."
Sales has changed. It no longer concerns the USPs of your product but the Unique Buying Reasons of your client. You will learn this 'new sales' in this training course. Using role-play, we practice conversation techniques allowing you to learn how to ask in-depth questions, determine latent client needs, create added value and to continue to take charge by asking questions.
"Our people feel more self-assured with clients. Such a nice way of working."
The elevator pitch is no longer valid. Clients want to understand the why of your product or service. By telling stories, you learn how to convey your message in an inspiring way and to tell it differently depending on the situation. You also learn how to twist your story into a sales talk at the right moment. This method opens new doors time and time again.
"Our conversations with clients have become quite different. Nicer and more effective."
This training course focuses mainly on LinkedIn. The business platform provides free publicity, broadens your network, creates leads, increases accessibility and is ideal for sharing information. What is the best way to apply this channel?
"Truly a fantastic training course! Lots of fun and learned a great deal."
Telephone sales and acquisition is a profession in its own right. It demands specific skills. This training course focuses on the use of the telephone, but other means of acquisition are also examined. You learn about etiquette, how to deal with objections and the creation of commitment.
"Tools to improve sales that match us."
Your quotation is your business card. A quotation should be a reflection of your assessment of the client's requirements and your related advice. It has a clear structure, is written in impeccable language and is followed up on. In practice, this is often not the case, which is a missed sales opportunity. Learn how to write the winning quotation!
"This is so different from all those other Sales Training Courses."
Presentation & demonstration
Presentation is so much more than a PowerPoint or Prezi. What is the core of your message? Have you created 'rapport' with your audience? With which feeling do you address people? This training course concerns you and how you can give a successful, inspiring presentation or demonstration, live and online.
"A training day filled with inspiration and challenges!"
Teams, Google Meet, Zoom, Hangout, Skype and Slack sessions. The world has changed. We cannot imagine not working online anymore. It does present us with many challenges. The lack of interpersonal contact restricts us in our communication with clients. After this five-day interactive online training course (2 hours each day), there will be no more obstacles in your online activities.
"I am much more at ease in meetings and am more self-confident."
Negotiations are often seen as one of the most difficult parts of the sales profession. They actually begin already with the first contact. This two-day training course focuses on the basic principles of negotiation such as recognising buy signals and buying and closing techniques. A custom-made training course examines more complex negotiation situations.
"We enjoyed the training course. We are making great progress."
Sales staff often only make up a small part of a company. However, all other employees can also contribute to sales! Especially those employees who have a lot of customer contact. This training activates the potential of non-sales employees and increases customer engagement. The end result is a more satisfied client.
"Increasing client trust is very important in my job."
Please note that the training courses below are in Dutch. For corporate training courses or individual sales coaching in English, please contact us! We would be happy to discuss the opportunities with you.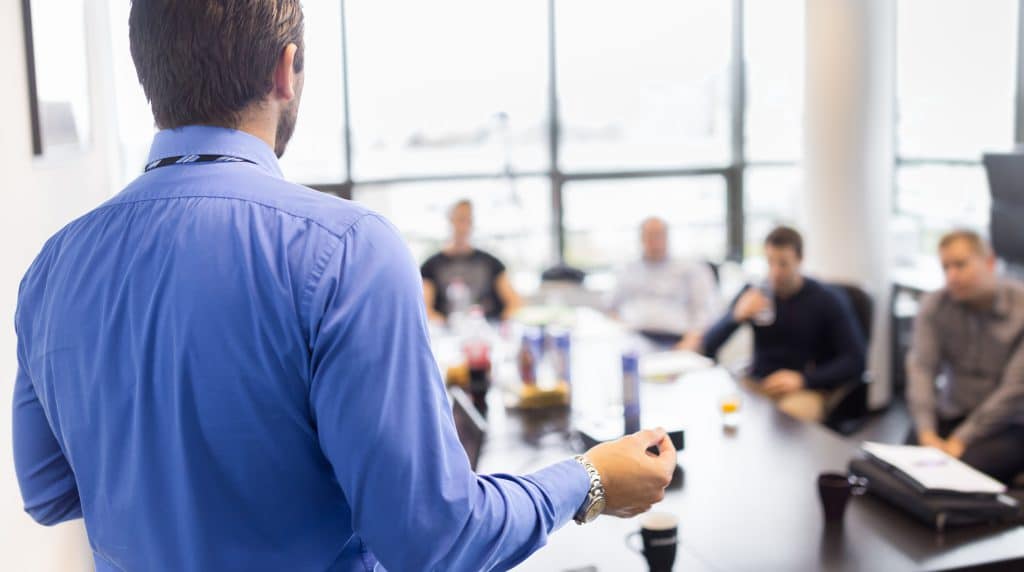 In the course of three days (September 13th, 14th and 15th) plus a follow-up day one of our Master Trainers will guide you through the RESPECT® method. After this training, you will see your results improve. Sales conversations will never be the same again.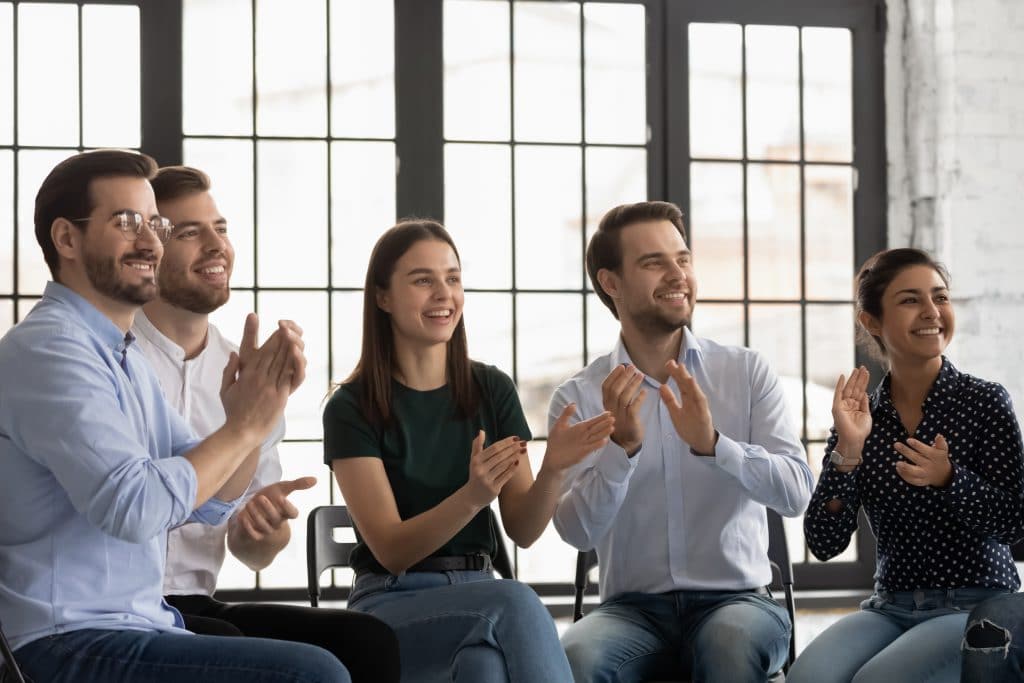 In the course of three days (October 16th, 17th and 18th) plus a follow-up day one of our Master Trainers will guide you through the RESPECT® method. After this training, you will see your results improve. Sales conversations will never be the same again.
Are you curious as to what we could do for you? Let's get in touch!